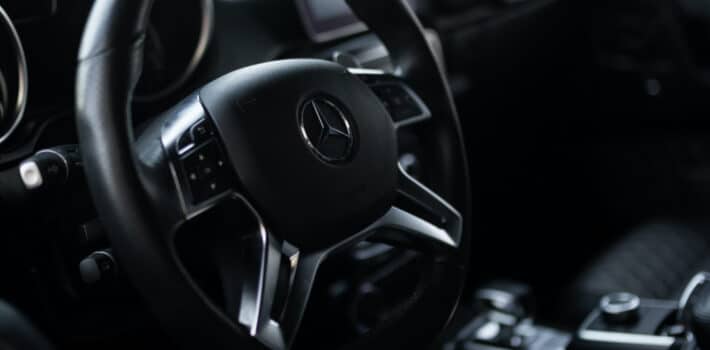 Looking for a stylish and comfortable ride? Look no further than ILS Limos. Our Mercedes Benz sedan is the perfect choice for up to 3 passengers and 3 bags. With a professional chauffeur at the wheel, you'll arrive at your destination on time and in style. Whether you need transportation for a business meeting or a special occasion, our Mercedes Benz sedan is the ideal choice.
Ready to ride in style? Look no further than ILS Limos! Our fleet features the latest model vehicles, perfect for any occasion. Whether you're heading to a corporate event or a night out on the town, we have the perfect ride for you. Contact us today to book your ride at +1 (310) 390-2224 or . Trust us to provide you with the highest level of luxury transportation.
With years of experience serving business travelers, our chauffeur service is second to none. Trust us to handle your transportation needs with the utmost care and attention to detail.
Follow us on instagram: https://www.instagram.com/ils_limos/
You and your pals are looking forward to a night to remember now that you've purchased tickets to see your favorite band. There's just one more thing to figure out: how are you going to get there?
While it is true that you may always drive your car or even take a cab to an event, this can often be inconvenient. If you drive, you will be on your own to deal with traffic. If you use a cab, be prepared to pay a high fare.
So, instead of driving yourself to and from the concert, why not book a limo?
You'll almost always see celebs in limos when they go to a gig or concert, so why not give it a try? Here are some of the advantages:
Onboard Entertainment:
While riding in the limousine, you can blast your favorite music to get the celebration started. While sipping wine or beer, you can sing along. Yes, you are allowed to drink because you will not be driving. The chauffeur will look after you and guarantee that you arrive at your destination safely. After the event, he will also take you up.
You can also watch TV while listening to the background music. When it comes to onboard entertainment, you have a variety of options.
Travel Smoothly and in Style:
When was the last time you arrived at a concert venue without having to deal with any issues?
Live events are fantastic, but they often bring commotion and uncertainty. Any location where tens of thousands of people congregate for an evening of pleasure will be packed, loud, chaotic, and strenuous to manage. This mayhem extends to road traffic and parking, both of which can quickly detract from an otherwise lovely evening. By default, a limo eliminates many of these concerns.
No Worries about Parking:
Even though ridesharing services have reduced the need for parking in recent years, parking lots at venues are nonetheless packed.
Your limo driver, on the other hand, is used to crowded parking lots. In many circumstances, limos get reserved parking areas.
Consider strolling into the theatre from a nearby parking location. Imagine not having to deal with the trouble of trying to find a parking spot in a congested, inaccessible area. The fact that you won't have to pay extra for parking adds to the appeal of the limo service. 
No Traffic Delays:
Are you going to a concert in a big city?
If that's the case, expect a lot of traffic. To be fair, any significant life event, whether it takes place in a suburb or a bustling city, generates traffic.
If you despise traffic, there's some good news: when you hire a limo, you may skip much of it.
In the event of traffic, your expert limo driver will have alternate routes planned. Furthermore, if you do encounter some traffic, you will not be the one to deal with it. Your limo driver is used to dealing with challenging and occasionally uncomfortable driving situations and has been trained to handle them calmly. If you're in the rear of a party bus or limo, you could find that being stalled in traffic is tolerable.
No post-Concert Delays:
What could be more annoying than traffic before a concert?
It's the one stumbling block that few concertgoers consider: post-concert traffic. Cars are frequently left stranded in the venue parking lot for up to a half-hour after the event has ended.
Hiring a limo ensures that you will be out of the parking lot and back on the road before the majority of the other passengers. Your limo service can take you safely and efficiently to your next destination, whether you're going straight home or spending the remainder of the night out on the town.
Feel Like A Celebrity:
Who says you can only the celebrities can ride in a limo?
You, too, are entitled to special treatment, especially because you paid to attend the concert.
You may never put on your own live show, but you may enjoy the opulent comfort of a stretch limo. Sipping your favorite bubbly with your best pals in the privacy of the rear of a luxury Mercedes is a rewarding experience.
It's your chance to party like a rock star, even if only for a night. Enjoy a comfortable, worry-free ride in a car that will enthrall others. 
Easy Group Travel:
What is the size of your concert-goers group?
In terms of transportation, a limo or a party bus makes the most sense if you're traveling with a large group of pals.
When you can all fit into a single elegant vehicle, why drive multiple cars to the venue? It may be more cost-effective to contribute to a limo service rather than spend money on gas for each automobile.
Other benefits of riding in a single car with a large party include:
It is possible for you to all arrive at the same moment.
There's no need to look for many parking locations.
Before or after the show, you will not be separated from one another.
There's no need to designate numerous designated drivers.
When the show is over, you can all depart at the same time.
Aside from the benefits listed above, traveling in a large group is simply more enjoyable. Why go to a concert as a group if you're not going to enjoy each other's company on the way?
Stay Safe while Traveling:
When traveling to and from an event, safety takes precedence above comfort and convenience. Is it safer to drive oneself to the event, or is it better to hire a limo?
Limos are often a safer option than driving a standard car because they are larger vehicles with expert drivers. When you drive yourself, you introduce a lot of variables that can go wrong.
Here are some reasons why taking a limo is safer:
Your chauffeur will not be driving under the influence.
Your limo service has excellent insurance.
Your driver has been trained to drive the limo or party bus in any situation.
Most significantly, you won't be obliged to find a designated driver or drive while intoxicated if you employ a limo service. Over 10,000 people have perished in traffic accidents caused by intoxicated drivers. This year, you don't want to be a part of a comparable statistic.
Are You Ready to Hire A Limo?
Your concert is approaching quickly. Why not make arrangements to arrive safely and in style?
For a free quote on your upcoming trip, contact us. We're here to make your celebrations more spectacular and worry-free as a luxury limo business in Los Angeles. Today is the last day to book your concert vacation with us.
ILS-International Livery Services, based in Los Angeles, places high importance on professionalism. Our crew is continuously on the lookout for methods to make your stay as pleasant as possible. Feel free to contact our customer care team with any questions or concerns; they are exceptionally friendly and helpful. We're listening!
If you want to avoid driving yourself to your special event on busy roads, standing in long lines in a parking lot, or getting lost, it is recommended that you hire a Chauffeur driven Limousine. Various limousine businesses offer a variety of chauffeur-driven limos on a large scale.  These chauffeured limousines are a terrific way to relieve tension and save money. Professional chauffeurs are always hired by reputable limousine companies, to ride in high-priced vehicles, and they are educated to provide great service to establish long-term relationships with their clients.
Chauffeured transportation will elevate and improve your entire experience, whether it's a wedding, sporting event, or a special celebration for a birthday or anniversary. Here are five reasons why you should hire luxury chauffeured transportation for your next special occasion.
Gives you peace of mind: When it comes to any event, timing is crucial. When it comes to a special occasion, the last thing you want to do is be late, cause delays, or miss out entirely. You won't have to worry about anything with professional chauffeured transportation. A professional chauffeur service, such as ILS International Livery Services Inc, can keep you moving and ensure that everything runs smoothly. Our professional chauffeurs will arrive early and allow enough time to transport you to your destination. Regardless of any delays, such as traffic or construction, our chauffeurs' extensive local knowledge and route-planning experience will ensure that you arrive on time and stress-free.
No worries about designated drivers: You can forget about designating someone from your group to deal with the hassle of delivering you to your destination at the end of the night when you hire chauffeured transportation for special events. Having experienced chauffeurs take care of the driving means you can have a good time late at night without worrying about driving home when you're tired. You may simply unwind and enjoy your occasion! You'll also avoid having to make the difficult decision regarding who drives, allowing you to focus on having a good time rather than having an embarrassing talk with your pals on your special occasion.
Transportation becomes a part of event: You can relax back and start celebrating right away, whether it's in a state-of-the-art executive sedan for a romantic date night or a fully equipped mini-coach for all your pals, so traveling to your destination becomes part of the fun! ILS has a wide selection of impeccably maintained vehicles to accommodate any demand or group size, and our hospitality-trained chauffeurs ensure that you receive 5-star service from the time we arrive at your door. The fantastic event begins the moment you step inside your chauffeured luxury vehicle.
Keep your group together: You won't have to worry about your group being divided into separate vehicles when traveling to your special event because; chauffeured transportation service providers often offer a wide choice of vehicles. Regardless of the size of your group, special event chauffeured transportation can ensure that everyone arrives at the venue together, with no one getting lost or experiencing delays. It's also a terrific way to get everyone excited!
No worries about parking or traffic: When you're driving to a special event, nothing is more frustrating than being stuck in traffic or unable to find a parking spot. When you eventually get to your destination, you're usually so stressed that it's tough to relax and enjoy the celebrations. You won't have to worry about this with chauffeured transportation. You can trust skilled chauffeurs to negotiate the busy roads, and you'll be dropped off right outside the door, eliminating the need to walk to your special event in the hot, cold, wet, or windy weather. You'll feel rested, refreshed, and eager to get the party started when you arrive.
Celebrations, relaxation, and enjoyment with friends and family should take precedence over the stress of transportation preparations. Experienced chauffeured transportation services will handle all of the preparation and bother of special event transportation, allowing you to concentrate on having a good time. ILS International Livery Services Inc has a variety of transportation choices to accommodate any special event you may have planned, whether huge or little, far in the future or just a few weeks away. Our dedicated staff of transportation planners will ensure that your trip runs well.
Find out why our chauffeured transportation is the best option for your special occasion by navigating to our official website or call us at 310-390-2224.
Not sure what kind of transportation you'll require? We can assist you with determining all of the details. Get in touch with us!