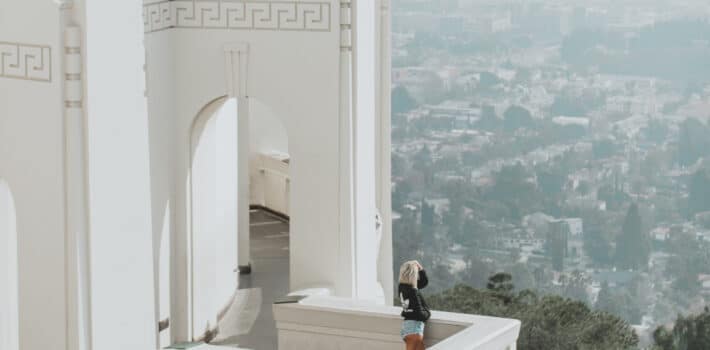 The Griffith Observatory is a cultural and scientific landmark located in Los Angeles, California. Perched on the southern slope of Mount Hollywood, the observatory offers stunning views of the surrounding cityscape and the iconic Hollywood sign.
The observatory was first opened in 1935 and has since become one of the most popular tourist attractions in Los Angeles. It features a wide range of exhibits, displays, and interactive experiences that explore the wonders of the universe, from the science of astronomy to the history of space exploration.
One of the most iconic features of the Griffith Observatory is its massive telescope, which offers visitors the opportunity to view the stars and planets up close. The observatory also boasts a planetarium, where visitors can sit back and watch stunning multimedia shows that take them on a journey through the cosmos.
In addition to its scientific offerings, the Griffith Observatory is also a popular cultural hub, with regular events, lectures, and concerts taking place throughout the year. From live music performances to public lectures by some of the world's most renowned scientists, there's always something exciting happening at the observatory.
Whether you're a science enthusiast, a lover of astronomy, or just looking for a unique and unforgettable experience, the Griffith Observatory is a must-visit destination. With its stunning location, fascinating exhibits, and wide range of events and activities, it's no wonder that this iconic landmark has become one of Los Angeles' most beloved attractions.
Don't worry about navigating the city or finding parking. Let us take care of the driving so you can relax and enjoy the view. Contact us today to book your ride at +1 (310) 390-2224 or . Trust us to make your visit to the Griffith Observatory a truly unforgettable experience. 🌠🌌
Follow us on instagram: https://www.instagram.com/ils_limos/