If you want to avoid driving yourself to your special event on busy roads, standing in long lines in a parking lot, or getting lost, it is recommended that you hire a Chauffeur driven Limousine. Various limousine businesses offer a variety of chauffeur-driven limos on a large scale.  These chauffeured limousines are a terrific way to relieve tension and save money. Professional chauffeurs are always hired by reputable limousine companies, to ride in high-priced vehicles, and they are educated to provide great service to establish long-term relationships with their clients.
Chauffeured transportation will elevate and improve your entire experience, whether it's a wedding, sporting event, or a special celebration for a birthday or anniversary. Here are five reasons why you should hire luxury chauffeured transportation for your next special occasion.
Gives you peace of mind: When it comes to any event, timing is crucial. When it comes to a special occasion, the last thing you want to do is be late, cause delays, or miss out entirely. You won't have to worry about anything with professional chauffeured transportation. A professional chauffeur service, such as ILS International Livery Services Inc, can keep you moving and ensure that everything runs smoothly. Our professional chauffeurs will arrive early and allow enough time to transport you to your destination. Regardless of any delays, such as traffic or construction, our chauffeurs' extensive local knowledge and route-planning experience will ensure that you arrive on time and stress-free.
No worries about designated drivers: You can forget about designating someone from your group to deal with the hassle of delivering you to your destination at the end of the night when you hire chauffeured transportation for special events. Having experienced chauffeurs take care of the driving means you can have a good time late at night without worrying about driving home when you're tired. You may simply unwind and enjoy your occasion! You'll also avoid having to make the difficult decision regarding who drives, allowing you to focus on having a good time rather than having an embarrassing talk with your pals on your special occasion.
Transportation becomes a part of event: You can relax back and start celebrating right away, whether it's in a state-of-the-art executive sedan for a romantic date night or a fully equipped mini-coach for all your pals, so traveling to your destination becomes part of the fun! ILS has a wide selection of impeccably maintained vehicles to accommodate any demand or group size, and our hospitality-trained chauffeurs ensure that you receive 5-star service from the time we arrive at your door. The fantastic event begins the moment you step inside your chauffeured luxury vehicle.
Keep your group together: You won't have to worry about your group being divided into separate vehicles when traveling to your special event because; chauffeured transportation service providers often offer a wide choice of vehicles. Regardless of the size of your group, special event chauffeured transportation can ensure that everyone arrives at the venue together, with no one getting lost or experiencing delays. It's also a terrific way to get everyone excited!
No worries about parking or traffic: When you're driving to a special event, nothing is more frustrating than being stuck in traffic or unable to find a parking spot. When you eventually get to your destination, you're usually so stressed that it's tough to relax and enjoy the celebrations. You won't have to worry about this with chauffeured transportation. You can trust skilled chauffeurs to negotiate the busy roads, and you'll be dropped off right outside the door, eliminating the need to walk to your special event in the hot, cold, wet, or windy weather. You'll feel rested, refreshed, and eager to get the party started when you arrive.
Celebrations, relaxation, and enjoyment with friends and family should take precedence over the stress of transportation preparations. Experienced chauffeured transportation services will handle all of the preparation and bother of special event transportation, allowing you to concentrate on having a good time. ILS International Livery Services Inc has a variety of transportation choices to accommodate any special event you may have planned, whether huge or little, far in the future or just a few weeks away. Our dedicated staff of transportation planners will ensure that your trip runs well.
Find out why our chauffeured transportation is the best option for your special occasion by navigating to our official website or call us at 310-390-2224.
Not sure what kind of transportation you'll require? We can assist you with determining all of the details. Get in touch with us!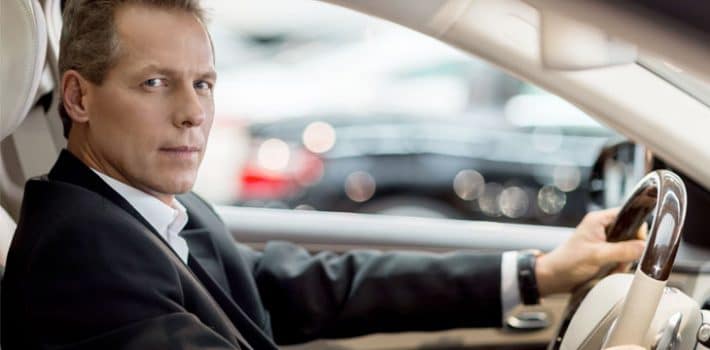 Planning a special evening with friends? Why not make it a memorable one with chauffeured limo service? The idea of a perfect evening is all about relaxing, spending quality time, and winding down with your friends, without having to worry about driving, traffic chaos, and parking. Limo companies offer a host of other services that can make your occasions extraordinary.
These include:
Wedding Parties
Anniversary celebrations
Prom nights
Bachelorette parties
Birthdays
Corporate events
Award ceremonies
Concerts
Honeymoon Tours
Sports Events
Holiday Transportation
Hiring limo services for these occasions can be a perfect idea. After all who doesn't like being treated like royalty? From a luxury sedan, sporty SUV to a stretch limo or a party bus, you may choose a luxury car that's perfect for the event and arrive at your destination in style.
Here's why booking a limo service in Los Angeles can be a great option:
Professional chauffeurs for safe driving: A luxury car and a professional driver are enough to take away the stress of traveling. Limo companies hire expert drivers who make sure you not only travel in style but also safely.
Luxurious Transportation: Limos are all about style, luxury, and class. You may choose to book a limo service for transportation of your guests and even to hang out with your friends. With modern amenities and plush seating, limos offer unmatched comfort and opulence.
Chauffeured service from beginning till the end: Whether it's a late-night party, a musical concert, or a long wedding celebration, limo companies offer 24X7 services. Transportation is available from start to finish, without letting you bother about the timing.
Affordable: Limo companies offer luxury at affordable prices. You get to experience world-class services, that too without breaking your bank.
Make your occasions memorable with ILS Limo Service in Los Angeles! For your transportation needs in L.A., call us today and book your ride!