Luxury Chauffeur Service
The idea of limousines itself is filled with luxury as it infuses your visual with a beautiful car decked up with plenty of lavish facilities to give you an experience of a lifetime. This, however, is only an imagination, which you need to burst because not all limousine service providers are capable of providing you what you are looking for.
While all limos indeed are luxurious, your ride experience depends mainly upon the service provider and their packages. For this, make sure you get in touch with the right company else you will not be able to make the most of your time and money.
Here's what you need to learn about finding an exceptional limo service provider to be able to materialize your dream of lavishly sitting in one:
1- A new limo company might be good with their services but the ability to provide extraordinary hospitality and ride comes with experience. Hence, make sure you go with a company that understands the marketplace well and possesses in-depth knowledge about how this field operates. A phone call followed by detailed research work will help you understand the company's reputation in the marketplace better.
2- A good company always has a variety of fleet options to offer. Since they understand and value client preference, they make sure choices are accessible so one can travel in their preferred limo. This is one point which will always help you understand more about the company because the best ones in the marketplace always offer variety in good numbers.
Have you always dreamt of luxury chauffeur service? Do not worry if your budget has always kept you away from this experience. Our packages are budget-friendly and client comfort/convenience is on top of your priority list. Call us today to communicate your requirement and we will make sure each and everything falls in place just how you like it.
Characteristics of a Chauffeured Limo
At Ils Limos, we provide Chauffeured Limo Services. A chauffeur does not only maneuver to your destination safely but also takes up the entire responsibility of providing you a secure, luxurious, and smooth limo ride experience. Limo services, for years together, have a proven track record of providing their clients the finest class of chauffeurs. Since they hire only the professional ones and further train them according to their standard of service, there will never a single chance when you wouldn't like the driver they sent you.  
However, if you are ever given the opportunity to pick your chauffeur, here's whom you should go after:
1- The key to a successful and lavish ride is the chauffeur whose unique qualities contribute greatly to the smooth experience of a limo. Since there's plenty of jobs that he runs along with driving, you need to make sure you understand what his roles are in detail to be able to make the right choice.  
2- If you are going for a leisure trip and it's the first time you are in the city, picking a chauffeur who can give you company while also giving you information on the region will help. They will not just act as professionals guides and well-versed drivers to help you learn about the city in detail but also tell you about the best spots to visit.  
3- Traveling alone can be difficult if you have too much to carry with you. And while both business and leisure trips demand an equal amount of luggage, hauling it away on your own can be daunting. Since each one of us needs someone to help us out with the bags, right from the moment we land, picking a professional chauffeur will not just help with maneuvering the luggage from the carousel but also easy loading and unloading of the same to the car.  
Have you always avoided picking a driver because you have lots to train to them before you put them on the job? Do not worry about the chauffeurs when you are traveling in a limo. They not only make for the best company but also great guides.
Book with us today!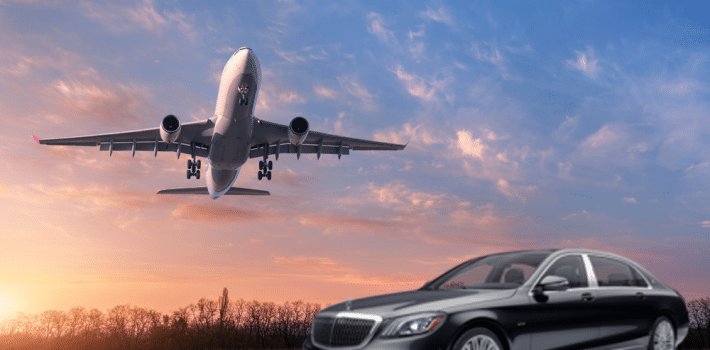 A limousine experience is indeed the best ride you can board yourself onto, especially when you are tired and conscious of your safety. Since these rides stand tall in providing you with each and every facility, not only will it become your favorite after the very first ride experience but will also keep you equipped with the best of amenities in the rides to fall in the future. Airport limo service is one of the best reasons to use this mode of transportation for.
Since it demands promptness and comfort, not only does the car commit to providing you all that you are looking for but also leaves you more than you anticipate. Plenty of limo services will always be available to pick and drop you from the airport. But here's something that you need to remember while choosing and boarding your ride.
Recall these tips before the ride to make it an exceptional one:
1- Always remember that the best quality limo is known for these traits: Timely pickups, well-versed and professional chauffeurs, immaculate exterior and interior of the car, and tracking system. If you are planning to book a limo and wonder what it should be that you need to see in that company, remember the above-mentioned to make only the best choice.
2- A hassle-free airport ride does not involve efforts to be made from just the company's end but yours too. Here's what you need to correctly provide them with in order to acquire the most comfortable and smooth airport limo ride experience:
Provision of correct phone numbers.
Remove your phone from the airplane mood as soon as you land and deboard. Since the chauffeur/service provider will try to connect you to locate your arrival, this step is necessary.
Keep your confirmation number handy.
Do not make mistakes while sending them your flight details. Make sure your flight number and timings are correctly typed.
Do you need help with the airport pick-up or drop-off? Do not worry if you haven't been able to book a ride for yourself. Our packages are affordable and user-friendly. Contact today to enquire and reserve our airport limo service. We wish to hear from you soon.