When we fly for business, we have a lot on our minds. Company meetings, noise, and locating the best accommodation are just a few of the concerns that a business traveler has. These concerns are particularly concerning if you're traveling from home to a city you've never been before.
Driving to the airport can be one of the most stressful aspects of flying. Driving yourself to the airport can be a very frustrating experience. What is the most efficient way to prevent this? Taking advantage of airport transportation facilities. During the week, about half of limousine providers provide business clients with transportation. There are many advantages of having a limo drive you to the airport from your house.
TIME: 
Hiring an airport transportation service would save you a significant amount of time. When you have a limousine, you never have to think about missing your flight or being trapped in parking lot traffic. When you ride in a limo instead of pulling yourself into congested city traffic, you have more time to complete job assignments. When in transit, you can check email, make phone calls, and focus on the new project plan.
When you hire an airport transportation facility, you save a lot of time and you won't have to look for parking. The driver will drop you off anywhere you need to go, and you will be on your way in no time. Parking, paying fees, and getting into the terminal, particularly when arriving at the airport, can take a long time.
SAVES YOU MONEY:
Taking a limo to the airport will help you save money on your business trip. Parking fees are not needed, as previously stated. If you took your own vehicle to the airport, you will have to pay a long-term parking fee in order to keep your car at the airport for the length of your journey.
Renting a taxi is another thing you won't have to think about for airport transportation. Renting a car is normally the only option if you don't want to pay for parking. Normally, you will have to go directly to the car rental terminal before ever accessing the airport and passing through security. When you rent a limo, all you have to do is get in and move along.
For your next business trip, keep these benefits of airport transportation in mind and hire a limo with International Livery Services, which offers professionally qualified chauffeurs to carry you to your destination as well as a range of cars from their lavishly commodious fleet.
Airport commuting is one of the biggest situations for which you require an adept and a professional limo chauffeur. Since there is a lot to manage from your changing flight schedule to hauling your luggage, an expert chauffeur by your side will not just make things easy-going and smooth for you, but will also manage the most of it to lift off the primary burden from your shoulders.
Peruse the below-mentioned to find out about the selection process of an airport limo chauffeur:
1- You do not need too much work to put into this task. Once you know that the company you are using the limo service is right, half of the worries should go down the drain from that very moment. A good service provider is all you need to get off your stressors related to a prompt airport pick-up or drop-off. However, since chauffeurs also play a primary role in making your ride successful, a little attention, when given to this domain, will help you greatly.
2- It is always a nice idea to look for reviews and testimonials. Customers often write about their experience along with the chauffeur (their names too!) when they are happy with the performance. Since these little things leave a good cue for you to ascertain which driver is appreciated, you can always ask the company about their availability.
3- If you do not find much about the chauffeur on their websites or social media profiles or if there is dearth of time that you are facing, you can directly talk to the service provider or their administration department and convey your needs with regards to the chauffeur.
Since this will help them to understand your requirements in a better way, they will always be able to allocate you the right person for your driving needs. In most cases, getting a punctual and a well-versed chauffeur is all you need to provide you with prompt rides through less-trodden routes.
Are you looking for a professional airport limo chauffeur? Our cars and drivers are the best in town! Contact today.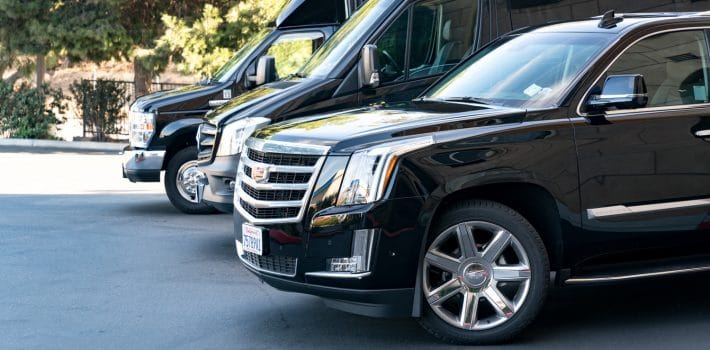 Airport rides emerge with a lot of anxiety and stress. Since it induces constant stress with regards to punctuality and preparing everything in advance, many a time, you end up forgetting to pack essentials or completing other tasks that you wished you mandatorily did. However, this only happens when you aren't sure about the prompt arrival of your booked transfer service or have kept hailing a taxi for the last minute.
These are the two biggest mistakes one can make when planning to reach the airport. Since such trips demand advance booking and confirmation from the best ever commuting service provider, you need to ensure that you look into this aspect with concern and attention.
Limousine is not only said to be the most convenient and safest ride ever, but also a professional and punctual one. It's an ideal vehicle for taking a trip to the airport as it ensures complete safety of the passengers along with punctual arrival and drops off.
Here's a list of benefits that you would receive on booking this service for your airport ride:
1- Booking a limo in advance guarantees you a smooth trip to the airport. No matter which place of the city you are based in, it will pick and drop you to your designed location just how you want it. By arriving at your pick-up point early, this car gives you enough time to complete your last-minute tasks before you board the car.
2- With a limousine, you never have to worry about hauling your luggage or finding someone to help you with it. This indeed is a very stressful task to do and with people who like to travel heavy, this comes out as a major concern. But things operate completely differently when you travel through a limo service. The chauffeur not only takes responsibility for your luggage but ensures smooth travel with it.
Are you looking for an adept airport transfer service? Get in touch with us.