Are you planning a vacation to Los Angeles for business? Here are some pointers to make things go more smoothly. Traveling to the airport, catching a flight, and dealing with delays and cancellations might be taxing, but you must remain focused on your business the entire trip.
There isn't time for a breather when traveling for business, whether it's to meet with high-profile clients or to attend a roadshow or conference, especially if your employer has crammed your itinerary.
While business travel can be stressful, it can also be a fun and productive way to spend time away from the office. ILS works directly with various businesses to provide corporate transportation services, and we've learned a thing or two about making business travel more enjoyable. Continue reading for helpful hints on how to make international business travel less stressful. 
USE SAME HOTEL
Whether you're the one traveling for business or you've been entrusted with making travel plans for coworkers, staying at the same hotel for each trip, if possible, is one of the simplest methods to make international business travel smoother.
There are a lot of hotel chains that have hotels in nations other than the United States, so you have a lot of alternatives when it comes to picking which one to book. Whether you stay at a Wyndham, Marriott, Hilton, or Best Western hotel for business trips, you can earn reward points that can be used to get free rooms, food, or savings. Check with your favorite hotel company to see if they have any corporate accounts or specials. 
CHECK ALL TRAVEL DOCUMENTATION
Everyone is aware that a passport is required when traveling outside of the country. However, did you know that traveling to China requires a visa and that traveling to Russia necessitates proof of vaccinations? Make sure you're prepared months before your trip, regardless of where you're going. Make a list of everything you'll need and double-check that nothing is about to expire before your vacation.
TRY TO USE LOCAL CURRENCY
When you travel, you'll most likely have access to a company credit card or be reimbursed for your expenses. Regardless of how you and your organization decide to pay for your trip, using local money is usually a good idea. When used overseas, credit cards might impose fees, which can mount up quickly, especially on a week-long business trip. Use the local currency or a credit card that does not charge foreign transaction fees to avoid fees.
TRY SIGHTSEEING
We all know that being active leads to a healthy lifestyle, but it can be difficult to squeeze in exercise when you're traveling for work and have meetings after meetings to attend. Make time to sight-see the next time you travel for business, even if it's only for an hour in between meetings. Getting out and about and taking in fresh scenery and culture while also getting some exercise will make you feel better in general.
Visit our official website to book our corporate transportation services. We're excited to provide you with all of your corporate transportation requirements!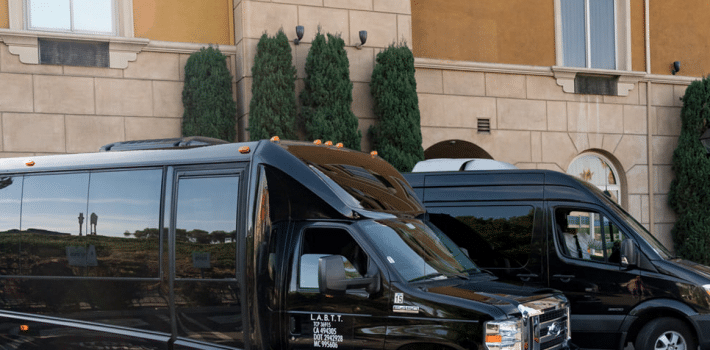 For businesses, the annual business get-together is becoming a growing tradition. Summer getaways for companies are excellent team-building and employee recognition activities, as well as a great excuse to get out of the office and enjoy the outdoors. When it comes to organizing a summer get-together for your company, transportation options are crucial.
You want to ensure that everybody can attend the gathering, and it's even easier if you hire a Mini Coach so that everyone can travel together. There are many fun places to visit with your friends, and the amount of fun you can have is limitless when you hire a professional company to accompany you on your trip.
PARTICIPATE IN A WINE TOUR EXPERIENCE
A wine tour can be organized by your company. You and your business associates will go on a wonderful trip to various wineries. You can learn how wine is made, sample some, and have a nice time with your friends. This type of trip can be a great way for the workers to get to know one another. As employees are not only coworkers, but also mates, a company's workplace satisfaction rating rises.
A VISIT TO THE BEACH IS RECOMMENDED.
If you enjoy being outside, a trip to the beach might be in order. Many people love getting together and spending the day at an amusement park, or you may want to get together with your coworkers and visit a historical site. There are several options, but no matter where you end up, we are here to assist you with your transportation.
What to expect?
Sometimes, you just want to have a fun get-together in a unique place. Our International livery services Mini coach is going to be perfect for that.
~ They offer comfortable seating, an amazing sound system, a huge television, and can provide Wi-Fi.
~ These buses are equipped with safety gear and GPS systems so you can party all day or night driving around from place to place.
~ Your business associates can relax in a safe space and get to know each other while having a blast.
~ Our custom leather seating and luxurious interior will make your get-together a stylish success.
~ You can be sure that our vehicles will be freshly detailed and looking sharp when they arrive to pick you and your group up for your get-together.
Our team is standing by to help you have the best summer get-together yet. With premium transportation options, your entire group can be comfortable and relaxed throughout your entire trip. Make a reservation for a service with us!